When renting a warehouse or factory in Thailand, the documentation and licenses are a MUST preparation work before you start your business. A factory license, for example, is one of the crucial documents for conducting an operation in Thailand. You might have several questions, one of which is, "Do I need a license for my business?" This article will summarize all you need to know about factory licenses in Thailand, from the definition, preparation, and application!
1. What is factory license in Thailand?
In Thailand, there is a regulation to control and manage the factory construction, operation, pollution control, and expansion, known as the Thailand Factory Act of 1992. This regulation has classified a factory as "any building or place which uses a machine from five horsepower or more or employs at least seven workers or more with or without the use of machinery for the operational purposes (manufacturing, packaging, testing, processing, etc). The objective of having a factory license is to ensure that businesses in Thailand are operated with safe conduct and legal activities under the Thailand Factory Act of 1992.
Generally, the businesses in Thailand that set up a factory in Thailand must notify the Department of Industrial Works and the Ministry of Industry in Thailand for inspection and apply for the Factory License before the start of operation. The government must inspect and investigate the operational process for improvement and safety purposes and shall employ a fine or lawsuit if deemed necessary.
2. Criteria for applying for a factory license in Thailand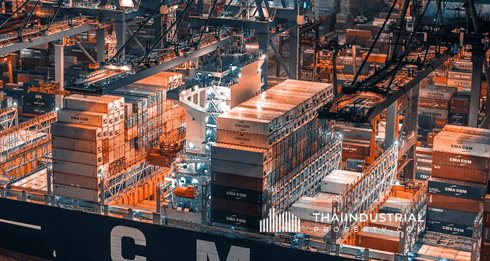 Depending on the size and nature of your business operation, you may or may not need to apply for the factory license. According to the Factory Act of 1992, businesses that set up factories in Thailand are subjected to different rules and license types based on the factory scale, industrial output, potential pollution emission, and environmental impact. There are 3 types of factories classified under the Factory Act of 1992 as follows:
a) Factories that can operate without factory license
Factories that can operate without license are small scale operation which uses machines at 5-20 horsepower with/without staff capacity between 7-20 staffs.
b) Factories that need to notify the government officials prior to the start of operation
Factories that do not require a license but must notify government officials prior to commencing operations under the limit of using machines at 20-50 horsepower with/without employees' capacity between 20-50 staffs.
c) Factories that require a license
Factories that produce identifiable pollution and use machines with more than 50 horsepower with/without more than 50 staffs in the operation, which they require a factory license from the Department of Industrial Works prior to the start of operation.
3. How to obtain a factory license in Thailand?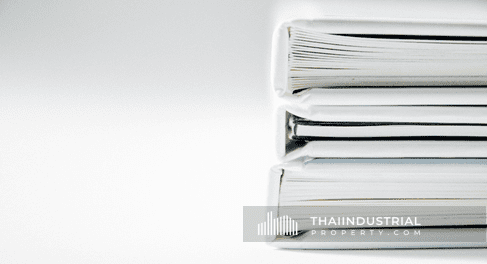 For factories that require to apply and obtain a factory license in Thailand, there are application processes and document requirement, you must prepare which are as follows:
A complete factory license application form
A company affidavit.
A factory building plan, approved and certified by a professional engineer or an official individual designated by the Ministry of Industry.
A list of factory equipment and machinery, approved and certified by a professional engineer, an official's individual designated by the Ministry of Industry.
A complete description of the proposed safety measures. This proposal provides detail measures and plans concerning potential physical hazard, danger in operation, waste control, pollution and any side-effect toward environment.
Once all documents are ready, the company must submit the application form and documents to the Provincial Industrial Office. Once submitted with the application fee, an official government representative will investigate the premises and check the structure, equipment condition, and pollution control.
After the investigation, the officials will submit the report to the department within 30 days after receiving a factory license. The official's representative shall consider the application and either grant or reject the license application within 50 days. The applicants also (businesses) allow changing the application detail or factory plan within this timeframe. Once granted and received, this license restricts to the requested premises only, so new factories (under the same property or premise) must request a new license request, should there be any change in the factory plan or factory leasing.
4. Renewal of factory licence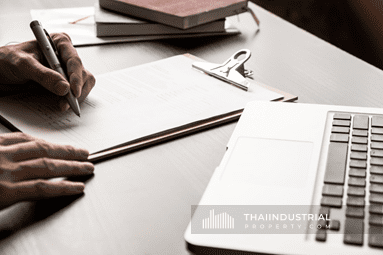 Then, when granted, what about the license renewal? People have asked, "Do I need to renew my factory license?" Yes, the factory license in Thailand is valid for five years and requires a license renewal request before the expiration date. Otherwise, it could halt the entire operation. There will be a renewal fee and the time frame for the renewal process is a minimum of 90 days, and within this period, the official representative will investigate the factory and operation premises as per the inspection procedure. Once renewed and granted, the new factory license is valid for another 5 years and required to submit a new license request should they have any significant change or leasing the premise to a 3rd party.
To sum up, it is crucial for businesses in Thailand who are planning to set up their factory to know more about the factory license and how to apply. The license was created under the Thailand Factory Act of 1992, which regulates factory operation in this country. NOT every factory is required to apply for a factory license in Thailand, so please make sure to understand three types of factory classification under Thai regulations. And, remember! All the documentation processes can be sorted out after renting a warehouse or factory, so planning is advised
If you are looking to rent warehouses and factories of various sizes from 300sqm to 30,000sqm in Samut Prakan, kindly contact us here