One of the crucial factors in setting up warehouse or factories are selecting the best location, which can affect the entire operation and logistic. Samut Prakan has always been one of the prominent choices of strategic location for warehousing and operating factories. So, where is Samut Prakan? The province is located just the south of the Bangkok metropolitan, and it is well-known for its industrial setting and its potential for large-scale operation. Here are the 5 reasons why you should set up your warehouses and factories in Samut Prakan:
1. Pivotal Logistical Center
Logistics is one of the crucial aspects in all sorts of factories and operations. Hence, selecting a location that is logistically accessible can help reduce time and financial costs and increase operational productivity.
Samut Prakan is a strategic location for warehouses and factories for all sorts of transportation. By sea, they are accessible with Bangkok Seaport in Bangkok and Laem Chabang seaport in Chonburi. Additionally, transportation by air is also effortlessly reachable as Samut Prakan has one of the biggest airports in South East Asia, Suvarnabhumi Airport, where all flights and air transport could make easily happen! In terms of land logistics, Samut Prakan is connected with the Burapha Withi Expressway and Motorways that link with Chonburi and Bangkok Seaport, and with the new establishment of the green railway, traveling by train from Samut Prakan to Bangkok is always possible.
2. Industrial Concentrated Province, optimal sources of supplier and partner!
Samut Prakan is an industrial-concentrated province whereby the province is home to various industrial factories, logistic services, and raw-material manufacturers who are your potential clients, customer, and partner. Backing up the claim with the number, according to the Office of the National Economic and Social Development Council, Samut Prakan ranked 4th in the highest Gross Purchasing Power province of 76 provinces in Thailand, yielding an estimated 25.69 billion USD (15,451 billion THB)! With the economic capacity, high purchasing power, and industrial background, setting up a factory in Samut Prakan is considerably convenient for the new warehouse or operational factories to set up in Samut Prakan, compared to other provinces. Indeed, choosing Samut Prakan offer a great business opportunity while allowing your operation to grow within the right environment.
3. Samut Prakan is the gateway to Eastern Economic Corridor (EEC)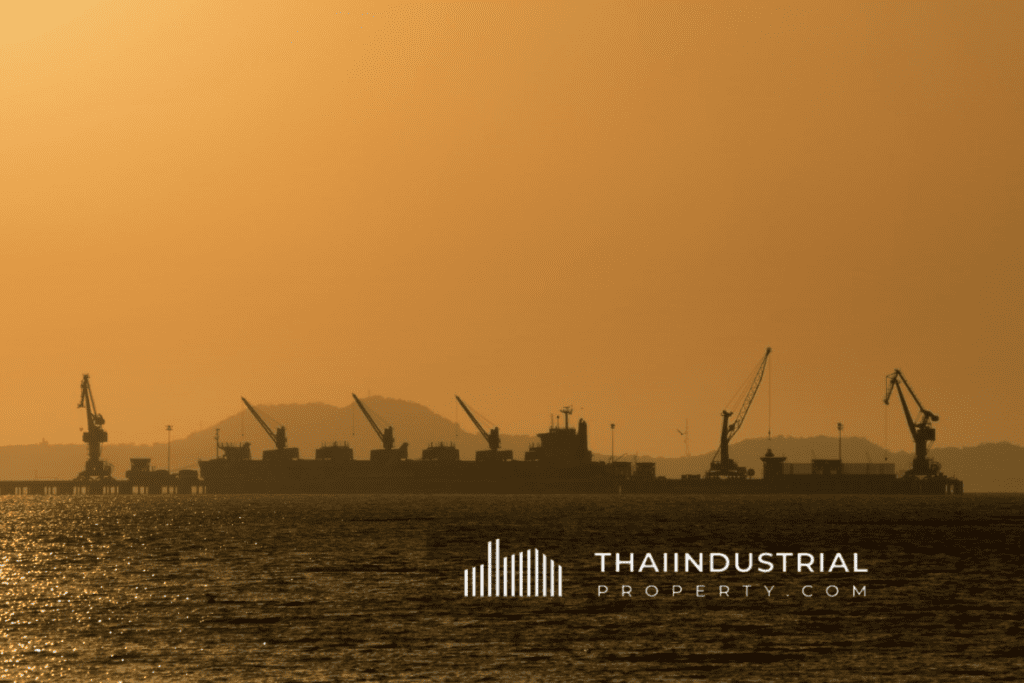 Samut Prakan is located between Bangkok and the Eastern Economic Corridor (EEC), Thailand's special industrial and economic region. Renting a warehouse or factory in Samut Prakan allows you to easily access an economic zone supported by government incentives that are booming and yielding large production and economic growth. In other words, Samut Prakan IS the gateway to the EEC with less than 2 hours of transportation. Transporting products from Samut Prakan to EEC is simply manageable, and business executives can also enjoy the leisure of short transport for the business negotiation and establishing a new partnership. As a result, Samut Prakan serves as the connecting point and transportation point for many firms and industries.
4. Just beside Bangkok, can enjoy city life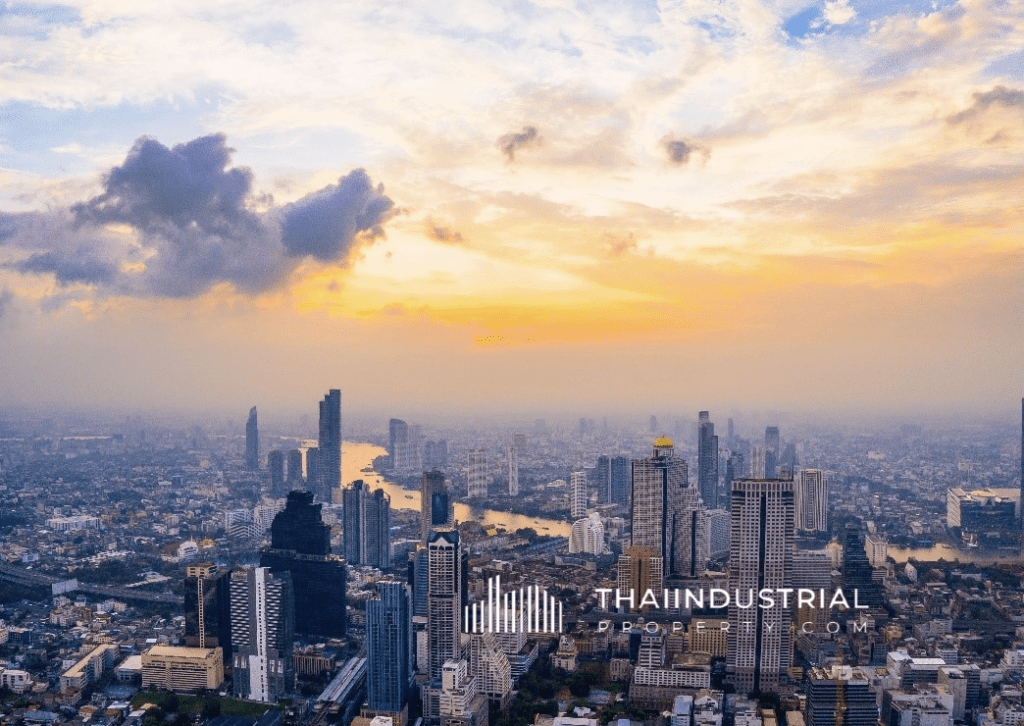 Apart from connecting with EEC, Samut Prakan is located beside the Bangkok Metropolitan area, where all the fun and enjoyable experience begin. Only less than an hour away by driving, you can access the state-of-the-art shopping center, luxurious brand-named outlets, memorable nightlife, and city lifestyle. Therefore, choosing your location in Samut Prakan is always offering the city life of Bangkok as a complimentary package. Additionally, staying in Bangkok and traveling to work at Samut Prakan is always an option as it is less than an hour drive, including accessible by expressway, green line railway extension routes, and other public transportations. 
5. Samut Prakan rarely flood in the area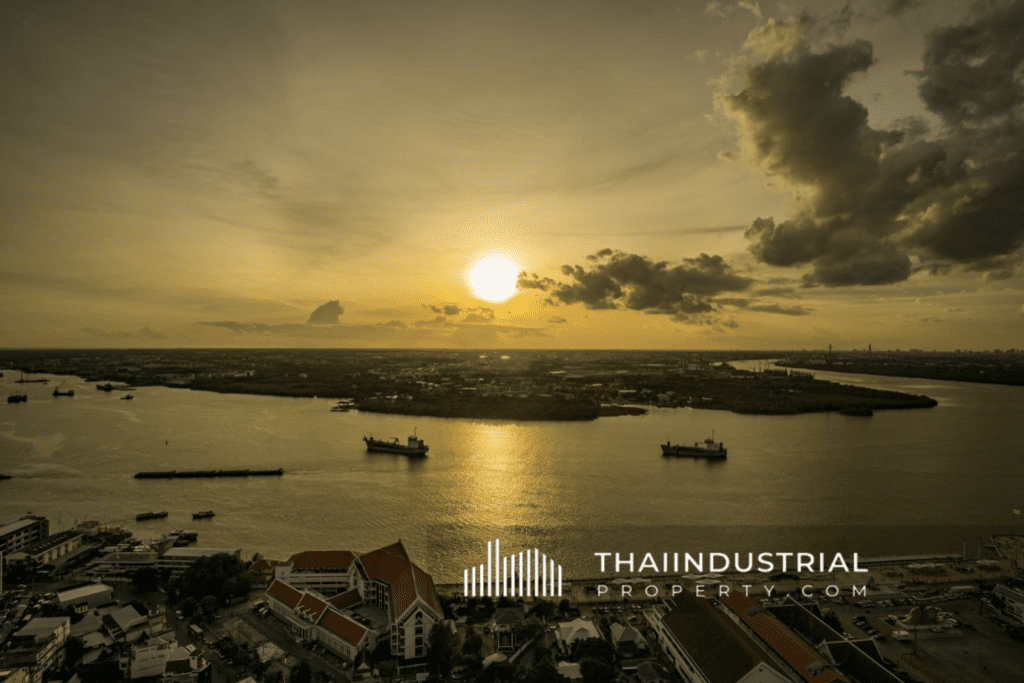 Many people who visited Thailand often correlated Bangkok and many provinces with flooding, which create concern in setting up business in Thailand. Flooding can often happen in any part of Thailand, especially during rainy or storm seasons. While Samut Prakan is not exempt from rain and flooding problems, the province is located at the mouth of the Chao Phraya River, connected to the Thai Gulf. Samut Prakan rarely has any issues with flooding and is considered one of the few provinces that are not a flood area. There is hardly any record of a flooding catastrophe in Samut Prakan that affected the industrial zone, so renting an affordable warehouse in Samut Prakan can save your reparation costs!
To sum up, Samut Prakan is the strategic location for warehouses and factories as the province is the prime logistical hub, industrial-oriented province, gateway to EEC, located right beside Bangkok Metropolitan, and rarely floods. There are many warehouses rental and factory setup services available in Samut Prakan.
If you are looking to rent warehouses and factories of various sizes from 300sqm to 30,000sqm in Samut Prakan kindly contact us.
All arrangements are effortlessly and conveniently possible because Samut Prakan offers an opportunity for the new business to grow and flourish!